SERVICES

GRAPHIC DESIGN
The key to the success of your printed matter is the appropriate graphic design. In our graphic design studio we undertake the complete design and pre-press…

DIGITAL PRINTING, DIGITAL PRESS
Digital printing, digital pressThe most ideal solution for printing materials in a small number of copies in full color or in black and white is digital printing.

OFFSET PRINTING
Would you like to print a brochure but do not know what paper to use and how to print? Our printing customer service experts are at your disposal to answer…

DISPLAY
Are you preparing for an exhibition or promotion but do not know how to grab people's attention? Find a practical solution for displaying your…

POINT OF SALE ADVERTISING MATERIAL
You know that 70% of the purchasing decisions are not planned and the buyer decides in front of the shelves? The main tools…

SWEET GIMMICK!
Confectionery, candies, chocolate, lollipops, and Christmas fondant candies for advertisement, all so much more than a leaflet. There is no company that could…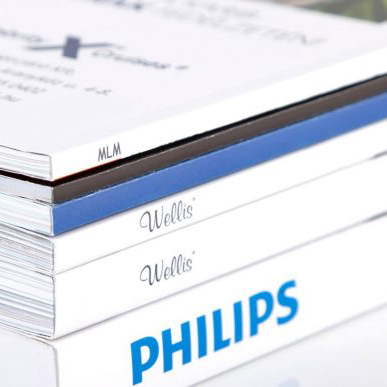 ABOUT US
Our company offers the full range of execution of printing and in-store promotional materials to our customers with 20 years of experience and our own production capacity.
We flexibly adapt to your needs to prepare your advertising material within a short period of time, on a favorable price and excellent quality.
Our partners have realized that the money spent on advertisements is not an uncertain
outcome release, but a worthwhile investment.
We achieved our objectives with them. We have contributed to the success of hundreds of company's with the completed printing products, decorative materials, in-store promotional tools.
With this object we improve our services, always use the latest technology machines. We continued to train our employees, who are highly experienced professionals.
WHAT PEOPLE ARE SAYING
Nagy örömömre szolgál, hogy megtaláltalak Benneteket. Az első nyomat ugyan sötétebbre sikerült a kelleténél, de ennek még örülök is, hiszen ennek kapcsán derült ki számomra, hogy micsoda fantasztikus a hozzáállásotok az ügyfelekhez. "Én reklamációs ügyintézésre számítottam. E helyett viszont egy kedélyes, kávézós beszélgetéssel oldottátok meg a problémát. A nyomat kifogástalan lett, köszönöm. Számomra egyértelmű, hogy most már nem kell a neten keresgélnem reklámkészítéssel kapcsolatban."
"Jerome és én szeretnénk megköszönni minden anyagot, mert tökéletesek lettek!
Féltünk elkezdeni dolgozni egy új nyomdával, nem a régi megszokottal Franciaországban, de nagyszerű meglepetés volt megtalálni Önöket és együtt dolgozni.
Még egyszer köszönöm a csapat aktivitását és nagyszerű munkáját, biztosan újra Önökkel fogunk dolgozni, ha legközelebb Budapestre jövünk!"
"Ezúton fejezzük ki köszönetünket az Alapítványunk számára készített kiadvány megtervezéséért és 500 példányban történt kinyomtatásáért. Mindezt adományba kaptuk cégüktől.Az Önök segítsége egy nagyon szép gesztus, főleg így Karácsony és Advent környékén. Gesztusuk számunkra azt jelenti, hogy van remény arra merkantilizálódott világunkban, hogy önzetlen segítséggel találkozhatunk, ezért más lehetséges adományozók felé is példaértékűek.
Munkájukhoz további sok sikert kívánunk."

DELIVERY OF MATERIAL

PUNCHING FORMS

PAPERSIZES
GET A QUOTE
Quote a price for your printing project
E-mail: nyomda@conint.hu
Phone: +36 1 481 4684
Quote a price for your advertising board and display
E-mail: kontakt@conint.hu
Phone: +36 1 481 4665